Cloud Computing
Engineering and operating cloud applications of the future!
With myriad options emerging on Cloud infrastructure and SaaS Cloud computing, multiple Cloud providers and multiple definitions of the 'Cloud', getting to the right solution for your business can be a challenge. As an experienced user and advocate of the Cloud, we help you choose the platforms that best suit your needs. We deploy and integrate applications across multiple Clouds and/or enable you to move between Cloud computing platforms.
We also help you leverage the capabilities offered by the Cloud and manage it for you so that you get an SLA that makes sense for your business. Monitoring & administering the Cloud computing solutions, managing backups & responding to events are the type of things we've done for years. If you need a professional and dependable partner for Cloud computing solutions, get in touch with us.
Neev Technologies is a partner with Amazon Web Services, Rackspace, Google App Engine and Heroku.

Click here to view our cloud support plans.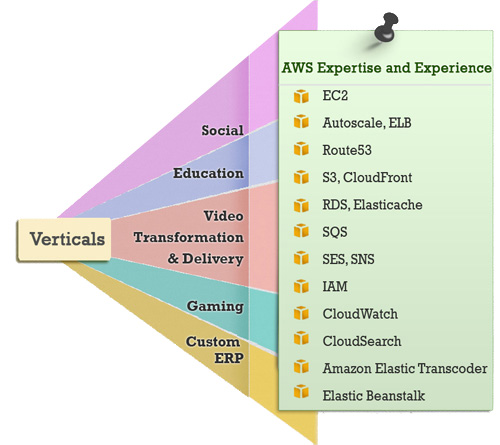 We help gauge your organization's readiness for Cloud computing and help you migrate. Find out how your organization can take advantage of it.


We employ best practices to design & build better applications with the unique characteristics, limitations and opportunities of a Cloud model in mind.
The advent of the Cloud has made it possible to build SaaS Cloud computing solutions and applications in entirely new ways, such that the application is cognizant of the underlying infrastructure and we can take intelligent scaling decisions based on business metrics or on the state of the application. SaaS Cloud computing applications built this way can better harness the elasticity, fault-tolerance and cost savings offered by the Cloud.


Neev can provide Cloud based solutions for your Java, .NET, RoR, Django, LAMP based or any other web applications. Take advantage of the elasticity & 'on-demand' nature of the Cloud by setting up fully managed, robust, fault-tolerant and scalable infrastructure with Neev Cloud computing solutions and services.
If you would like a quote for any particular solution or if you have any queries that need clarification, you can contact usand we'll get back to you with the right solution