Application Support Services
As businesses evolve, applications need to change in order to suit new business scenarios. Application Support service is a constant force behind enhancing and extending the life of applications. Neev application support services ensure your business applications are managed and operated seamlessly to provide a secure and high performance platform.
Why Neev for all your application support needs? Neev has been providing application support on a range of technologies for the past 5 years. Some of the projects for which Neev provided application support include complex mid-size web applications, corporate web portals, CMS-based applications, eCommerce stores, SaaS-based applications, Application Performance Monitoring tools among others. The scale of Code supported ranges from 20,000 lines to hundreds of thousands of lines with the duration of support ranging from a period of few months to 6 years. Neev has supported applications with over 15+ support tickets every day with quick turn-around time. The team has provided 24/7 real time support in collaboration with geographically distributed teams. Neev has supported applications on a wide range of technologies and frameworks such as Java, J2EE, Fatwire CMS, Liferay CMS, Hippo CMS, Magento, PHP, Adobe CQ, CakePHP, Flash and Spring. Our teams have also handled release notes and creation of product release documents. Using project management tools like Jira and Redmine, we have been able to streamline our support services.
How do we support your applications?
Neev has been providing application support to many globally recognized organizations. Our Application Support offering includes the following range of services:
Hosting and server configuration updates
User interface and user experience enhancement
Bug fixes and enhancements
SEO recommendations
Content updates
Performance tuning
Software upgrades
Help desk
Application Support Team Structure:
Neev has two carefully evaluated plans that cater to varying needs of clients appropriately: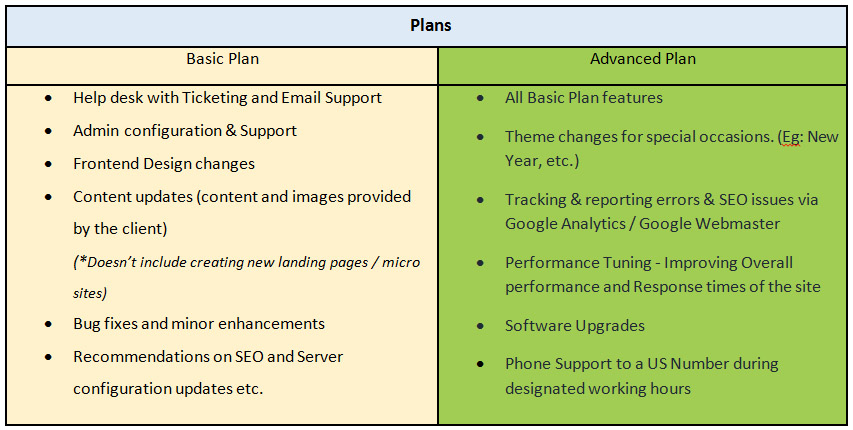 Neev has worked with firms ranging from small startups to huge multinational companies, providing seamless support. A few among our many satisfied clients are:

Talk to our experts to understand and create a strategy that would work best for your online business.