Magento Performance Consulting
According to a February 2012 article on New York Times "People will visit a Web site less often if it is slower than a close competitor by more than 250 milliseconds (a millisecond is a thousandth of a second)."
Performance of Magento on the Cloud has bitten many e-commerce businesses. Neev has done extensive work to evolve best practices that bring together high-performance Magento stores with the advantages of the cloud. With over 5+ years of cloud experience, an AWS Consulting Partnership, a Magento Silver Partnership and several successful Magento deployments, Neev offers excellent options to bring high-performance to your Magento Store on the cloud.
Click here to read about our other Magento Cloud related offerings.
If your customers are abandoning shopping because of site performance issues, it is time to engage performance experts. At Neev, we have developed a deep knowledge of performance issues through our dedicated Performance Consulting practice. Being a partner, we understand Magento performance especially well and have a well-defined process to quickly detect and fix issues - whether rooted at the server hardware level or the code level. Neev has executed performance consulting assignments for sites like Rock.in with over 100 million visits per month, and reduced the product importing time by a whopping 70%.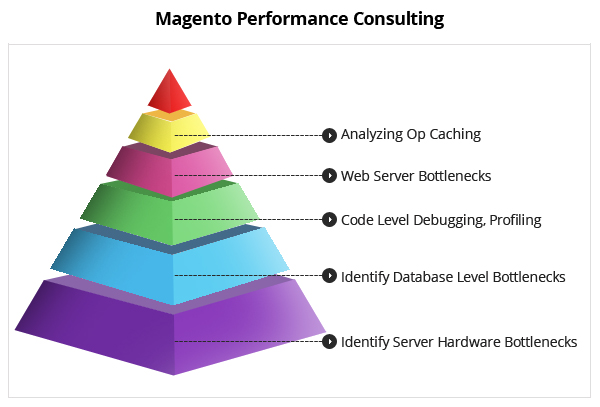 Here are a few optimization techniques across Magento eCommerce projects:
Nginx servers
Memcache distributed memory object caching system
Multiple App Servers with Load Balancer
Extensive MySQL DB tweaks
Front-end performance tweaks
Automation scripts for cache creation
Fragmented Caching
CDNs with Amazon Cloudfront & S3
Optimized SQL Queries
Custom Product import scripts
Alternative PHP Cache (APC)
Varnish cache
Automated Build deployments
Automated scripts for checking products on every category
Read more on our Performance Consulting Practice here
If you would like a quote for any particular solution or if you have any queries that need clarification, you can contact usand we'll get back to you with the right solution