Application Performance Management
Application Performance Management (APM) solutions manage the performance, capacity and availability of dynamic applications from the Cloud or a traditional data center. APM aims to diagnose application performance issues to ensure that an expected level of service is maintained.
As part of this monitoring, two specific sets of parameters are closely tracked. The first being performance metrics that define end user experience for an application, the second being metrics for computational resources used by the application for a specific load. These metrics can be gauged to detect variations in performance which can then be attributed to external events and thereby useful in forecasting future trends and causes of variation in application performance. APM is most commonly used for web applications where its components can also be individually monitored to pinpoint reasons for possible delays in the system. Hence, APM solutions not only monitor and analyse logs but also diagnose problems and assist in pro-active performance management.
Neev has partnered with APM solutions like AppDynamics and Splunk to offer them to customers. Below is a brief summary of what each of these solutions offer:
An APM software that helps development and operations teams troubleshoot problems in complex apps in production. It is a next-generation APM solution for mission-critical Java (and .NET) applications which is deployed in virtual, physical and cloud infrastructures. AppDynamics also provides mobile monitoring solutions (iOS and Android). Floating licenses are available for AppDynamics.
Source: Appdynamics
Neev has been an AppDynamics partner for more than 5 years now and has provided its APM solutions to IT majors like Accenture, Tata Consultancy Services, HCL, Sapient, etc.
http://appdynamo.wistia.com/medias/qexaoqxlf7
AppDynamics offers features such as:
Monitoring Transactions: It records all activities (i.e. business transactions) in a distributed environment to provide greater insights in tracking and troubleshooting.
Self-learning Instrumentation: AppDynamics can instrument the application, analyze and gather data from transactions, behavior of code execution and performance trends. Automation of Instrumentation makes it possible to self adapt when application is modified.
Real-time Analytics & Performance Database: It does real-time monitoring of application performance by employing powerful real-time Analytics and Performance Database.
Monitor complete stack: Appdynamics has agents for Java, .Net, PHP, Node.JS, etc and also database monitoring solutions. This allows multi-tier monitoring via a single dashboard.
Alerts and Actions: It proactively defines instances (that cue problems) as policies and the subsequent course of actions that need to be initiated automatically when such instances exist.
https://fast.wistia.com/embed/iframe/yzs8mkauwq
Benefits:
Protect revenue streams by proactively finding problems before they impact the business
Reduce expenses by lowering Mean Time to Resolution in production by 90%
Increase productivity by empowering Ops teams to do production troubleshooting. Increase collaboration between Dev & Ops
Meet or exceed your SLAs – report SLA achievement
Realize elastic computing by leveraging the Cloud
Click here to download a free version of AppDynamics Lite or try out a PRO version of AppDynamics for 30 days here.
Splunk is a big data analytics platform that monitors and analyses machine generated data to identify patterns that indicate performance issues or outages. The reports generated by employing Splunk tools are crucial in providing readily available real-time operational intelligence.
Neev has been associated with Splunk as a Consulting Partner to offer its APM solutions to our customers.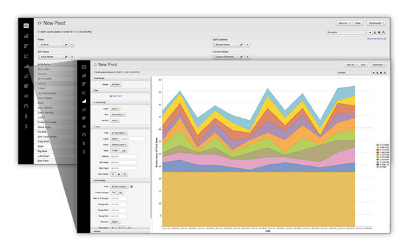 Source: Splunk
Splunk provides solutions for:
Application Management : Index, analyze and capture data from any tech strata getting a holistic view across the entire technical infrastructure.
IT Operations Management : Collect data from IT infrastructure and convert into integrated information that aids problem solving.
IT Security Proactively monitor for unknown threats.
Compliance : A single system that caters to various compliance mandates
Big Data : Integrates multiple data sources providing visibility, ease of correlation and detailed understanding while delivering big data in days/ weeks.
Business Analytics : Leverage machine data for generating structured information for business context
Cloud Solutions : Machine data allows businesses gain operational insights even from the cloud without depending on back end databases.
Microsoft Solutions : Collects real-time machine data generated by various Microsoft technologies in one place.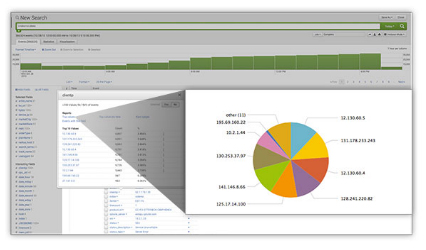 Source: Splunk
Benefits:
Operational Intelligence for both IT and enterprise
Analytics for every type of business user
Flexibility across data formats thus suitable for dynamic environment of today
Functions across servers and distributed architecture allowing scaling from laptop to cloud
Risk free, fast ROI
You could sign up for a Splunk demo or subscribe for a free Splunk trial by reaching out to us here.
If you would like a quote for any particular solution or if you have any queries that need clarification, you can contact us and we'll get back to you with the right solution