Products
Neev has been a trusted Outsourced Product Development partner(OPD) for many customers. As an extension of our Full Engagement Offering(FEO) we have partnered with a few distinguished companies to resell ,implement or integrate their products as per our customer specific needs. We are effectively able to leverage our domain knowledge and huge client base in various geographies to provide the products that we have partnered with
Geography
We have developed very fruitful technology partnerships with a few select companies in various geographies where we work on Offshore Delivery, Technology Consulting, Product Development and Joint Sales and Business Development in specific markets. Our transparent functioning and constant focus on creating a Win-Win situation for our partners and their customers has stood us in good stead over the years.
Oman
Inside Infotech
http://www.insideinfotech.com
Inside Infotech is a dynamic company based in Muscat, Oman that started with the vision of emerging as a leading Information Technology provider in the Middle East market.

Neev has worked with Inside Infotech on several prestigious initiatives including the government of Oman.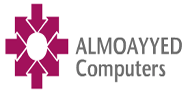 Bahrain
Almoayyed Computers
http://www.almoayyedcomputers.com
ALMOAYYED Computers ushered the information technology age in the Kingdom of Bahrain in 1979. Starting as a pioneer, ALMOAYYED Computers has taken a leadership position in always offering the best solutions to its customers.

With a comprehensive portfolio of products & service offerings that meet enterprise wide IT needs, ALMOAYYED Computers delivers one-stop solutions, from strategy to execution.

Neev has partnered with ALMOAYYED Computers on many projects in Bahrain. One of our prominent projects is the ActiveSite implementation and integrations at CSB Bahrain(http:// www.csb.gov.bh).

USA
InteliOps Inc.
http://www.inteliops.com/
InteliOps is an organization based out of Orange County, CA, USA, Neev is working on Joint Sales and Project Implementation efforts on the Business Rules (JBoss Drools) Technologies. Neev is working with InteliOps on some very high value and strategic engagements in the US.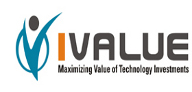 USA
iValue Systems Inc.:
http://www.ivalue.co.in/
iValue systems is a leading channel partner with Neev. Neev has worked on high value and strategic projects with iValue Systems. We are also actively involved in joint sales and business development efforts in the US. Recently we developed an E-Commerce platform for KEH, one of the leading second hand camera sellers in the US in collaboration with iValue Systems as their technology partners.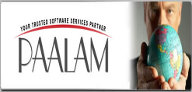 USA
Paalam Inc.
http://www.paalam.com
Paalam is one of our leading channel partners. Neev is also actively involved in joint sales and business development efforts in the US with Paalam.