AWSome Magento
Are you looking for the right expertise to setup your Magento store on the cloud?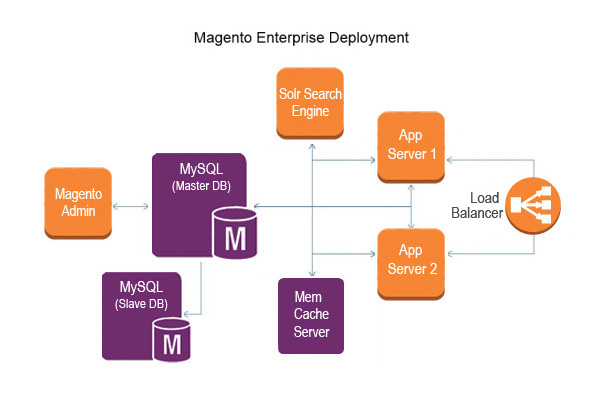 Neev brings the scalability of the cloud to your Magento store keeping it performing reliably even at peak traffic. With 5+ years of experience working with AWS cloud and 2+ years of building high performance, scalable Magento stores, Neev brings together its AWS and Magento expertise to offer you the best of both worlds.
Stop over-provisioning on hardware and spending enormous effort managing & optimizing Magento infrastructure. Learn how you can save up to 3x on costs by moving to the Cloud with Neev's AWSome Magento offerings. Backed by our experts who have helped customers overcome many of the Magento performance concerns on the cloud, we bring you a host of cloud based offerings for your store:
Migration of Magento to the AWS Cloud.

Neev helped a start up in the fashion and apparel space go from 3,000 views/day to 165,000 views/day by scaling their infrastructure on the cloud

Building a world-class cloud-based Magento store from the ground up.

Neev is helping one of California's largest organic farming company replace their legacy Filemaker based application with an advanced, feature-rich system comprising an ERP, CRM and Magento Enterprise storefront - all seamlessly integrated.

Optimizing performance of your Magento store on the Cloud.

Neev will be helping one of the top 100 sporting goods stores improve their scalability and page load times to under 3 secs by using a smart mix caching and multi-server scaling architecture.

Running & maintaining your Magento store infrastructure on AWS.

Neev offers managed services to small & medium ecommerce stores wherein it not only helps manage and run these stores but also shares insights and expertise on the technology and domain fronts.
A Magento Silver partner and AWS Consulting Partner, Neev is in a unique position to serve you. With these offerings, no wonder you can do so much more with your business now!
If you would like a quote for any particular solution or if you have any queries that need clarification, you can contact usand we'll get back to you with the right solution
---