Boost Online Sales with Conversion Strategies
Contributed by Blaisy R on 22 Aug 2014
Traditionally most online companies spend huge amounts of time and money on SEO and marketing activities that predominantly focus on driving traffic to a website. Big numbers and high page ranks have been the primary objective. Over the years the school of thought drifted and owners began questioning what they originally wanted – has all that traffic culminated to more business. How many of those visitors actually converted to a lead or bought a product. The focus now was how many of that online traffic converted. Traffic numbers alone was not enough.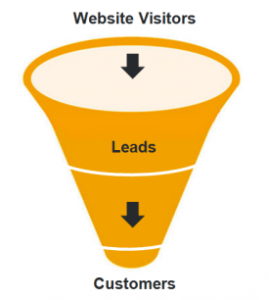 Every business with an online presence is looking for conversion optimization. A conversion is basically encouraging or leading a visitor to perform an action on the site that you want them to. Anything from filling a form, downloading a whitepaper to buying a product is termed as a conversion. Getting traffic is great but what you do with that traffic is what matters and that calls for a good Conversion Strategy.  Measuring this data and optimizing it and getting maximum conversion is called Conversion Rate Optimization.
Source: www.innovationsimple.com
Every site needs conversion in some form or the other. It's only the end goal that varies. Today, however, Conversion rate optimisation (CRO) has become the need of the hour mainly for Ecommerce websites. With a new online store popping up every day, all are looking for the perfect conversion strategy. The truth is there is no one way of getting it right. Conversion rate optimization is a continuous process of analysis, testing, diagnosis, feedback and hypothesis. It cannot be blindly based on hunches or best practices and hence is a process where results are seen over a period of time.
We, at Neev, have always been involved with conversions in some form or the other. Being a Magento Silver partner, we've had the opportunity to work with a number of Magento stores and seeing a huge need for conversion strategies not only from our clients but also the Ecommerce space in general, we saw this as the best way to offer our expertise as a unique offering.
A conversion strategy would involve a series of changes on the website, design, content and user experience. It also involves various online marketing and promotions activities such as email campaigns, social media engagements, etc.
Here is the process we follow toward creating a good Conversion Strategy mainly for Ecommerce Stores.
The Process: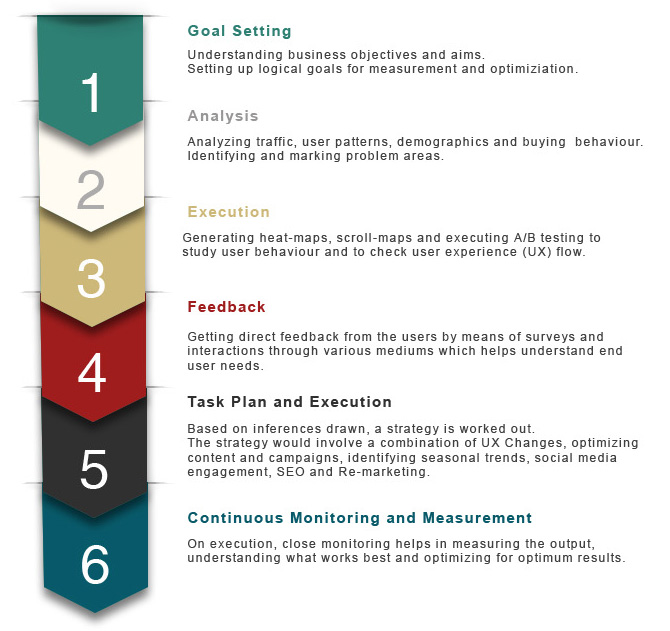 We, at Neev, work very closely with the client to understand their requirements and chalk out a custom plan.
Talk to our experts to understand what strategy would work best for your online business.
Visit us at Neevtech.com to know more about our offerings.
Tags: A/B testing, Adword campaign, Analysis, buying behaviour, cart abandonment, checkout process, conversion, conversion optimization, Conversion Rate optimization, Conversion Strategy, CRO, diagnosis, ecommerce, email campaign, feedback, Heat-map, hypothesis, magento, Magento Silver partner, page rank, scroll-map, SEO, SEO optimization, social media, Split testing, testing, UX