Effective, Efficient, Productive Agile SCRUMS
Contributed by Vinci Rufus on 22 Apr 2013
Daily Scrums are a quick and efficient way for the development team to organize their day to day tasks in each sprint. The following are what are used to ensure scrums are effective, efficient, productive and not turn into one of "those" meetings.
Yesterday, Today and Speed breakers
A scrum consists of the following 3 questions that are asked to each developer:
1. Yesterday I completed..
2. Today I shall do..
3. Progress blockers are..
15 Minute Box
People are able to keep their concentration for 15 minutes. People tend to get bored in longer meetings and would result in low concentration and value from the meetings.
Scrum does mean standing up literally
Standing helps people focus for short high energy meetings. Ensure that the team is standing during the meetings rather than sitting. Sitting does give people a chance to use their laptops / scribble on a pad.
Story Board
Create and maintain the story board each day, every day. One option to do this would be to use sticky notes. A section with all your tasks for the sprint, columns with each of the developer names, a QA column and a Passed column.
Standing around the board during your meeting gives a visual perspective rather than just a vocal one.
Question
It is human tendency to say "its done" or "it will get done". Try asking them if they are confident it will. Incase they are not sure it you can give that extra attention here during the day just to keep things moving at the pace they should be.
Punctuality
Ensure the meeting starts and ends on time. Don't delay the meeting for someone that has not yet made it.  This is and should be the most important meeting and should not be delayed.
Eliminate Distractions
The focus should be on the meeting, discourage people from fiddling with their phones, checking emails or doing anything that is not related to the meeting. Encourage people not to bring their devices to the meeting. 15 minutes of staying focused would take you a long way.
Don't make it one of those meetings
Your stand up should not turn into a meeting that just ends up being a discussion on everything possible regarding the project. Your time would be better focused on development rather than having discussions on problems. Anything that can be discussed individually do so post the 15 minutes with them alone.
Spice it up
Repetitive meetings can start to get boring. Try doing something that would help not make the meeting monotonous. Having people's attention during the meeting would ensure your project goes a long way. Try making your team lift chits to decide who goes next

or pass an object around like passing the parcel and whom it stops at will speak. All of this can be done in that 15 minutes.
Build that Rapport
Acknowledging good work is very essential in building a rapport with your team. A mere "thank you" to conclude the meeting should work wonders.
PS: Using post-its for your scrum board makes the place more lively and colorful. Its displayed for everyone see and have them noticed. Adds that sense of pride and ownership.
Contributed by Govind Dalwani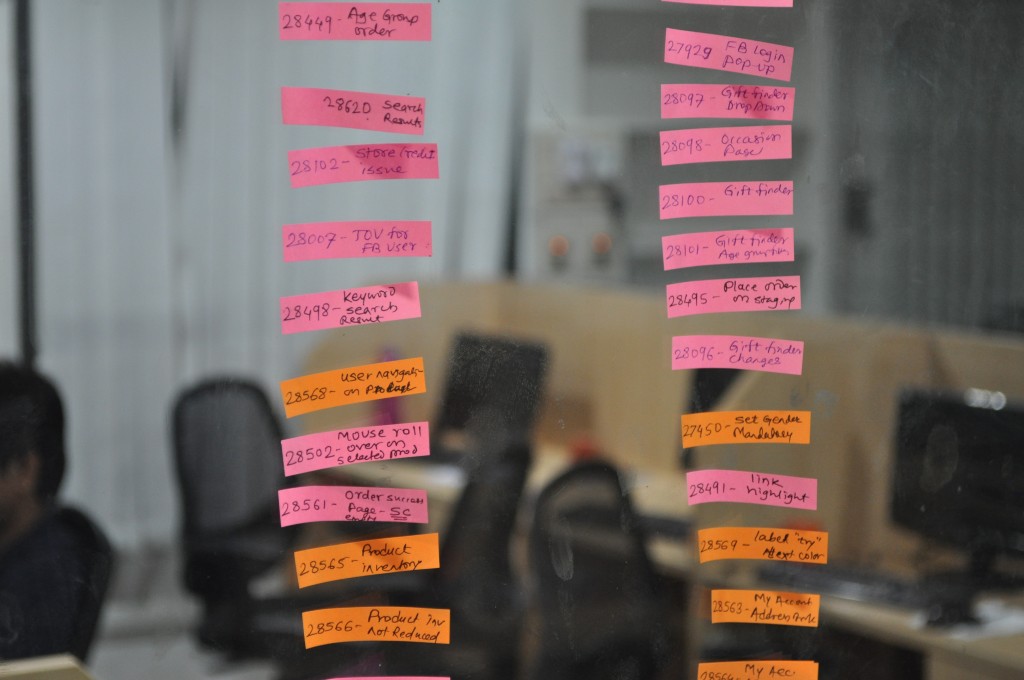 Visit us at Neevtech.com to know more about our offerings.