Developing Apps in Xcode
Contributed by Neev Technologies on 20 Mar 2013
The developer tool for iOS and Mac OS X programming is named as Xcode. If you're running OS X Lion you can find Xcode and all applicable packages for free in the Mac App Store.
After the installation is completed, launch the Xcode and its welcome screen should come up. From here you can load an older project or choose to make a new one.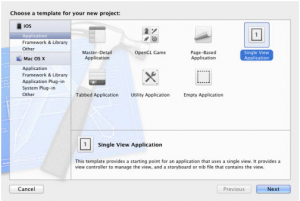 For now you need to click "Create a new Xcode project", then the template window will come up with a few options. Under iOS > Application, click on "Single View Application" and hit "Next". You can give the new app a name, such as Test (preferably no spaces), then on the Company Identifier, type in any word such as mycompany, and finally pick a directory and hit "Save". Code will build the file directory and send you into a new window for working.
Neevtech is a leading outsourced application development company from Bangalore, India. To know more about our outsourced mobile application development capabilities, point your cursor at www.neevtech.com or mail to us at [email protected]
Visit us at Neevtech.com to know more about our offerings.
Tags: iPhone Applications, Outsourced Application development, Outsourced Mobile Application Development and testing in Bangalore