One touch point your business can't afford to miss!
Contributed by admin on 15 Sep 2012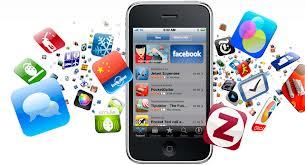 With rise in number of smart phones, users are increasingly shifting from laptop to smart phone, for most of their surfing. Internet user has become impatient and wants to access the information in real time. A mobile website puts your organization in a position to stand out among competitors. If your website does not look good on a smart phone users will move on to one that does. A mobile website ensures that you - not your competitors - capture visitor attention while you have it.
Following are few facts, from various studies, which emphasize the importance of a mobile website:
"Google's research shows that the number of queries via mobile grew nearly three times from 2009 to 2011 and continues to escalate.
Despite the growth in mobile, 79 percent of Google's largest advertisers still do not have a mobile site.
The lack of a mobile presence can impact retailers' bottom line.
Google reports that 61 percent of users who experience frustration with a brand site that is not optimized for mobile are unlikely to return.
Additionally, 40 percent will visit a competitor's site.
So basically - if you're a business and you care about being effective for the growing number of users who access the Internet on smart phones, you'd better have a mobile site.
Developing a mobile website is subject to a variety of constraints, but the most challenging is providing a seamless browsing experience to the end user. At Neev, we thrive on creating interfaces for websites that adapt to different mobile handsets to give the user a smooth browsing experience.
For our mobile website and application capabilities check: http://www.neevtech.com/mobile/
Visit us at Neevtech.com to know more about our offerings.
Tags: mobile, Mobile Apps, Mobile Website, Mobile Website Development, Neevtech