M-Commerce A Win-Win Situation for All
admin wrote this on 22 Oct 2011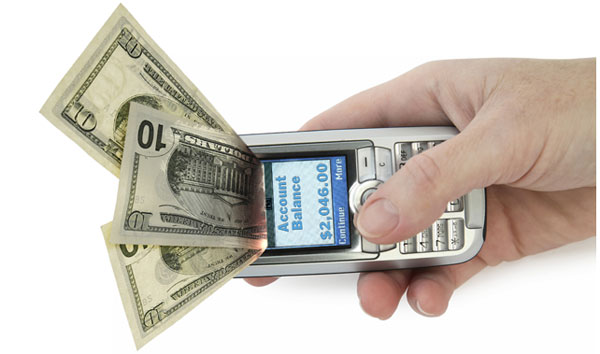 The explosive growth of mobile phones offers an opportunity to extend banking and other services to millions of "unbanked" and un-served. More than 60 per cent of the world's three billion mobile users
live in developing countries and hundreds of millions of them do not have access to banking and other services. Conducting transactions with a mobile phone is often much cheaper than processing the same transaction at a bank, if a bank is even available. A recent report commissioned by the Information for Development Program finds that the use of mobile communications in developing countries has the potential to bring a range of financial services to previously excluded groups. Mobile-enabled financial services, or m-Banking, can address a major service gap in developing countries that is critical to social and economic development. There is a win-win situation for every stakeholder.
For users: an opportunity to become engaged in the formal banking sector, facilitate and reduce the costs of remittances, and enable financial transactions without the costs and risks associated with.
For operators: an increase in SMS revenues and a drop in customer churn.
For consumers: m-commerce is more secure and flexible than cash, allowing consumers to make payments remotely.
For banks: an increase in customer reach and added cash float.
For retailers: added business opportunities through the sale of prepaid account credits.
For micro-finance institutions: the ability to advance funds into remote areas and have regular repayments that do not inconvenience the user.
For service industries and utilities: the ability to get payments electronically from a significant portion of the population
Neevtech is a leading  Mobile Application Company form Bangalore.To know more about Neevtech please check www.neevtech.com
Keywords Related to Business:
Enterprise Mobility,Enterprise Mobility Strategy, ERP mobility,Field Force mobility mobile,HTML 5 development and testing, HTML5 migration,Mobility for the Enterprise,Native application development on iOS,Native phone application migration to HTML5,Outsourced Android application development and testing, Outsourced iOS application development, Outsourced iPAD application development, Sales Force mobile, SAP mobility mobile development, Social applications for the mobile,Sybase mobility mobile,WP7 application development and testing
Visit us at Neevtech.com to know more about our offerings.