IRCE 2013 Round Up
Contributed by Vinci Rufus on 12 Jun 2013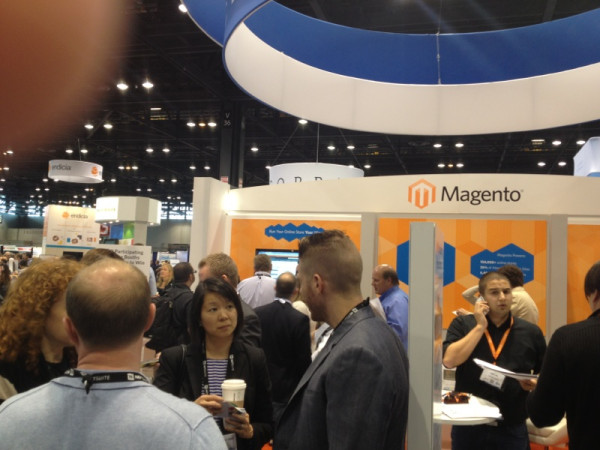 The Internet Retailer Conference and Exhibition (IRCE)-2013 was held at the McCormick Place- Chicago from the 4th to the 7th of June 2013.
Considered as one of the biggest eCommerce exhibitions in the world, it had over 5000 attendees participating.
Day1:
Day-1 started with workshops on e-Commerce Technology, Amazon & Me and Search Marketing.
We attended the eCommerce technology track where, presenters discussed case studies and insights into the various challenges and benefits of re-platforming and evolving an Omni-Channel Strategy.
Some of the Key takeaways from this session were:
Over 60% of e-Retailers are looking to re-platform their site within the next 2 years.
Another interesting point made was that e-Retailers should refrain from developing and maintaining their eCommerce stores in-house.  The appropriate way is to select a suitable vendor who can take care of all the technology requirements so that the e-retailer can focus on marketing and operations.
Customers of today access an eCommerce website and its products from different devices-mobile, tablets and PCs and it is now extremely important to establish an omni-channel strategy for an eCommerce site. As customers move from one device to another, it is very important to recognize them and display relevant content based on where they left off on the previous device.
Day 2:
Day-2 was clearly marked by the announcement of Mergers and Acquisitions. SAP announced its acquisition of Hybris, Rakuten announced its acquisition of Webgistix, a US-based logistics firm and ExactTarget announced its acquisition by SalesForce.
Besides the acquisitions, we had an interesting speaker line-up including Al Gore-Director at Apple, Hiroshi Mikitani-CEO of Rakuten and Craig Oldham who heads Digital Engagement at the Red Cross.
Key takeaways from day-2 were:
Hiroshi, CEO of Rakuten explained how they were differentiating themselves from eBay and Amazon and how he would personally call up and talk to each of the vendors on their marketplace.
Al Gore talked about how eCommerce has become the fastest growing sector in the world.
The most inspiring talk of the day was from Craig Oldham who heads the Digital Engagement Initiative at Red Cross. It was quite interesting to see a 130-year old organization, which until recently didn't have any web presence, quickly ramp up in order to catch up with the times.
Craig also touched upon how to scale rapidly during times of crisis, when there is a sudden inflow of traffic.

-  Contributed by Vinci Rufus
Visit us at Neevtech.com to know more about our offerings.
Tags: IRCE 2013, nternet Retailer Conference and Exhibition