Have a safer cloud identity in year 2013
Contributed by Neev Technologies on 31 Dec 2012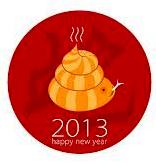 Recent technology advancement has made communication easier but at the same time it has exposed us with plethora of risks also. This blog post lists simplest things which will make your cloud identity safer in year 2013.
1. Password-protect your devices: Your smartphone, your iPad, your computer, your tablet, etc. Choosing not to password protect these devices is the digital equivalent of leaving your home or car unlocked.
2. Put a Google Alert on your name: This is an incredibly easy way to stay on top of what's being said about you online. It takes less than a minute to do. Go here. Enter your name, and variations of your name, with quotation marks around it.
3. Sign out of Facebook, Twitter, Gmail, etc: when you're done with your emailing, social networking, tweeting, and other forms of time-wasting. Not only will this slightly reduce the amount of tracking of you as you surf the Web, this prevents someone who later sits down at your computer from loading one of these up and getting snoopy. If you're using someone else's or a public computer, this is especially important.
4. Don't give out your email address, phone number, or zip code when asked: Obviously, if a sketchy dude in a bar asks for your phone number, you say no. But when the asker is a uniform-wearing employee at Best Buy, many a consumer hands over their digits when asked. Stores often use this info to help profile you and your purchase. You can say no. If you feel badly about it, just pretend the employee is the sketchy dude in the bar.
5. Gmailers, turn on 2-step authentication in Gmail: The biggest take away from the epic hack of Wired's Mat Honan was that it probably wouldn't have happened if he'd turned on "2-step verification" in Gmail. These simple little step turns your phone into a security fob — in order for your Gmail account to be accessed from a new device, a person (hopefully you) needs a code that's sent to your phone. This means that even if someone gets your password somehow, they won't be able to use it to sign into your account from a strange computer.
We will meet again in year 2013. Have a rocking and safe New Year celebration!
Reference: www.forbes.com
Visit us at Neevtech.com to know more about our offerings.
Tags: Cloud comput, Cloud Computing 2013, Cloud Computing by Neevtech, Cloud Computing in Bangalore, Cloud Computing in India', Cloud Security, Happy New Year, Year 2013