Simply zip your microsite and upload it
Setup your site quickly and easily at the click of a few buttons.
CloudServe has the ability to launch and run extremely high traffic campaign websites without burning a hole in your pocket.
The setup does not need any technical know-how and can be completed at the click of a few buttons. One of the core benefits of CloudServe is that a website continues performing consistently and remains available even under heavy traffic. This means you do not lose hard-earned business due to server problems. Traditionally this was possible only by procuring a large number of servers - an expensive, time-consuming and technical resource-intensive proposition.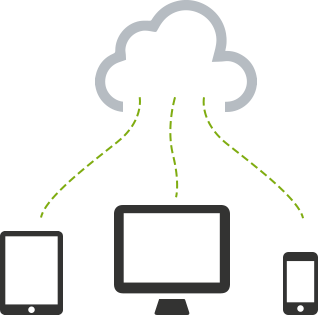 Developed to help Marketers leverage Cloud computing technologies, here's why CloudServe could help you
Extreme

scalability

- serve more than a million hits a day without any performance degradation
Very high

availability

(99.99% over a year)
Low

latency

, high data-transfer speeds via CDN across 5 continents
Just 3 clicks to upload your microsite
Easy

scheduling

of microsite launches
Where can you use CloudServe?
Imagine, you are managing the launch of a new product or a promotion for your brand. You have prepared the content and creative and built the website and booked media. The much awaited launch day is upon you and your team informs you that the product microsite has crashed due to heavy traffic. Now with this innovation, you can serve heavy traffic and perform consistently.
About Us
Razorfish recently announced its entry into India with the acquisition of Neev Technologies and offers scaled expertise in India with 375+ team members. Neev capabilities include the ability to deliver sophisticated state-of-the-art Web, eCommerce, Cloud, Mobile and Social solutions to its clients.
Razorfish helps companies build brands by creating engaging experiences for consumers. Our marketing and design capabilities are rooted in digital and combine consumer insights, technologies and creativity. The result is consumer experiences.
Get Invited to CloudServe